This is the second time in my life I have quit a job with no backup plan. The first was in November 2013 while working for Concern Worldwide as a street fundraiser then promoted to Team Leader. Great experiences, but wow what a difficult job. I met so many interesting people, so many not so nice people and travelled all around Ireland. The pay was good too which helped! But it wasn't encouraging me to pursue a career I loved. It was encouraging me to live a 9am-7pm day that was motivated solely by money. I lived for days off, for pay day, and before I knew it, I was back to the grind and feeling miserable. I was petrified of leaving after being there since January 2011, but I knew there must be more to life than the soul crushing life I was living during this time.
My dad has always been my life coach and he supported me when I made the difficult decision to quit, return home and collect the dole. He allowed me to feel that quitting a job that I hated was okay. He understood that I wanted to do something more inspiring than stand out in all weather begging people to talk to me.
One thing I owe Concern Worldwide is how their work directed me to a career in teaching children. So it wasn't long until I enrolled in a Level 5 Early Childhood course and began to build up towards a degree.
The major point here? If I didn't quit Concern, I never would have began my degree. I never would have found my love for the Early Years. But most importantly, I never would have found a career that I wake up happy everyday in. I learned so much from my first place of work in a preschool in Gowran. They instilled so many of my core values and beliefs I still hold today and through their high standards, I carry on working with the children's wellbeing at the forefront of all that I do.
Sounds pretty amazing, right? From street walker to educator!
Then why am I unemployed? Good question!
I left Gowran to pursue a job as a manager of a preschool. It was ideal. It was near my other half Seany, it was better paid and I was moving up in the sector. I lasted 8 days. 8 days! Not because of the role, but because the place I had landed myself in was boarder line dangerous. The owner had issues with an ex-husband who would happily attempt to drive over staff members in a feud over land. She spent my first day in court over an abuse case. She spent my second day in tears over the phone talking to a solicitor. She spent my sixth day explaining to me how she heard that her ex-husband is into having sex publicly in car parks then proceeded to show me porn videos of what it looked like. I think this was the peak of craziness I was exposed to and knew I was literally at nothing being here. Not to mention all the staff hated me because I wanted to work with the children instead of dictate them. They decided not to like me when I told them to get rid of the bold step… (I won't even go there). It was a place where quality childcare was not an option here, and no matter how much I tried to implement some sort of standard, I was cut off at each turn. I was worried for my legal, personal and physical safety and left after 8 days to another job as a Room Leader.
This place seemed so much better. The staff were friendly, the classrooms were spacious and the children were amazing. Then 3 days after starting, one Level 8 employee left because of tension between herself and a manager. But I thought she was mental and didn't see this as a warning sign, just as something that can happen in any job. Then Halloween comes and I find out another Level 8 is out on stress leave because of the treatment she received by a manager. Hmm, a pattern emerging here. Then because she left, I was the last Level 8 standing and I was targeted too.
It wasn't long until I was left arguing in my classroom over trying to get the children outside to play. I was met with responses like "But there's snow outside, they could fall. Isn't that against health and safety?" and when I proceeded to explain that having children out in the snow is good for their immune system, their co-ordination and their well-being, I was met with attitude and hostility.  And this is just one example of many. In the childcare sector, you have many different levels of quality, but regardless of whether you're a Level 5 or a Level 8, I believe all employees should have the children's best interests at heart and that includes being outside to experience different weather types. I learned that childcare should involve working with staff to share and create ideas that will help the children in multiple ways. But I also learned not everyone is in childcare to do this. When small things like arguing about going outside started becoming an issue, I knew I was in for a lot of hardship.
I got to the point that my doctor told me to go on sick level for a month because my blood pressure was so high from stress. I'm 26 with high blood pressure! Crazy. And scary. But because the place was so short staffed, I bargained to just stay out for a week and reduce my hours. They were not happy. However, the common trend here was staff would leave, but no staff would be hired. That's why whoever was left was given more children above ratios (my highest was 29 children in a classroom). I was left with the pressure of doing 2 other people's jobs as well as my own which included monthly individual scrapbooks for each child, a monthly classroom scrapbook, monthly observations. It worked out to be roughly 50 books per month for me to do and when non contact didn't exist here I was quickly burning out. I was spending more time taking pictures and gluing them into books than I was actually being with the children. I didn't want to introduce fun activities for the children anymore, I didn't want to get out of bed, I didn't want to help a place succeed that didn't value me or my efforts. I just didn't care.
To them I was only a number. Someone who provides the owner with funding because I have a degree in Early Childhood Studies. After that, they don't care what you do. But if you do something slightly creative like bring the children outside for some messy play, you're met with "You shouldn't have brought them outside, they'll get dirty!". How dare I encourage children to play in the dirt. But that's another topic altogether!
So in the end, I quit. When I handed in my notice, my manager was very rude to me including telling me I wouldn't make a great manager in childcare. Although I left her office fuming because I allowed her to belittle me so harshly after all I tried to do to help the place not fall apart, I realised she was angry more so at herself. She is in a legal battle with the Level 8 on stress leave, she was the cause of losing 3 Level 8 staff in 4 months and she took it out on me. I know now it wasn't personal, and if it was, it doesn't matter.
The main thing is, I needed to quit. It was heartbreaking leaving the children and parents, but when your physical and emotional states are affected because of toxic work environments, it's no longer worth it. Money doesn't motivate me and I will find some anywhere. I know I am good at my job, I know I am good academically and I have a lot going for me whether it's college, happiness with Seany or just being a brave person willing to say "No" to a place that no longer benefits me.
So as I sit here with no dole, no income and no job, I can see clearly what I do have. A fresh start, time for myself, a loving boyfriend, a supportive family, more time to spend with them all and an opportunity like I had after I quit Concern.
I could apply for new Room Leader jobs, but I don't feel right now that's where I want to be. My end goal is to lecture so as I continue my honours degree in the new year, I plan to take on a training course that will support my direction of teaching Early Childhood Studies to adults. The key point here is there's always other options. Always.
I feel no regret for my decision and this is the most important aspect. When you do something that is scary, like quit your job with no job to follow on from, it takes courage and a lot of thought. But if you decide you need to for your own happiness, then it's not a bad decision, but a very, very courageous one. Many people settle for an average amount happiness once money is there. In a time where luxuries and modern consumerism forms many of people's lives, being able to distance from it and tap back into your true self is something to be celebrated, not criticise. There are plenty of jobs out there, and plenty of my years in life will be spent working. Work doesn't define who I am and it shouldn't for anyone. So why not take some time out, enjoy being in my twenties with no children, no mortgage and no rent and learn to be happy without relying on money as the source of my daily routine.
I want to start 2018 doing yoga in the mornings, swimming, walking through the trees, reading books and taking in my surroundings. My own personal time out from life to allow me to really enjoy my life.
And that's where this blog comes in. My life as I see it as a 26 year old unemployed girl who may or may not have a clue about what life is. We shall find out!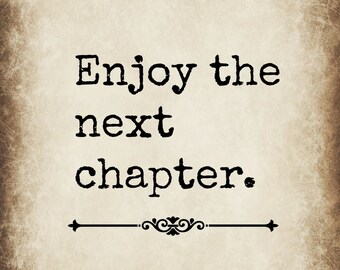 Thanks so for reading my blabber guys! Until next time 🙂
Share and comment using the tools below.